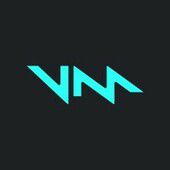 Product Manager - Growth

in

Valencia

or Remote
Job Description
At Voicemod, we've made real-time voice changing a reality. Today, more than 20 million gamers and streamers are creating their sonic identities and turning regular gaming sessions into full-blown spectacles using our revolutionary audio tools.
On its mission to ensure that everybody can express themselves through sound, our team has grown to 150+ people working remotely from all corners of the globe. Working at Voicemod means collaborating with a distributed team of ambitious and experienced product managers, engineers, designers and marketers - many of which came from Facebook, Google, LinkedIn, Electronic Arts, ESL or Delivery Hero to join us on our quest to push the boundaries of how we interact with others online.
Everyone you'll talk to at Voicemod will tell you one thing: we genuinely and deeply care about our people and our users. We've created a culture and products that we're proud of and now we're looking for someone with passion and drive to help us shape the future. Does it sound like you?
Working at Voicemod means 🎖️
👥 Putting people first
💪 Being brave
🗽 Showing ownership & accountability
🤝 Being honest & transparent
🎨 Being creative and having fun
🌟 Mastering our craft
About the role 💡
We are looking for an experienced Growth Product Manager. You will define a roadmap of improvements to accelerate the growth and adoption of our products. You must have at least 3 years of experience in a consumer tech product growth or optimization role, and be able to demonstrate your impact on the product's trajectory.
What you'll do 💼
Be accountable for setting and delivering ambitious product growth goals
Understand our ecosystem, funnels, user behaviors, and long-term trends in the adoption of our products
Identify opportunities to remove friction and accelerate growth and adoption of our products, leading to step-changes in our growth
Look beyond the numbers to deeply understand how our users are interacting with and getting value from our product
Lead the ideation and execution of product changes that drive growth, partnering with Data Analysts, Engineering, Product Design, Growth marketing etc.
Build an experiment-driven roadmap, prioritized using effort, upside and risk indicators
Bring a deep understanding of growth & optimization to implement best practices to your team
Empower your cross-functional team with the context and customer understanding they need to deliver maximum growth
What you'll need ✅
3+ years of product management, with a focus on B2C product optimization or growth and demonstrable impact on the product.
Passionate about growing product usage, retention and revenue
Comfortable in a fast-paced and fast-changing environment
Clear communicator, both verbal and written
Data fluent, comfortable analyzing and interpreting data
Experience planning and running experiments
A get-it-done mindset to move projects forward and reach your goals
Enjoy creating healthy relationships with respect, equality, empowerment and safety at their core.




Extra points




You have knowledge of audio technology or sound engineering
You're passionate about the web3 space (underlying technology and business models)
You are a gamer and understand the market and stakeholders.
Research
has shown that women are less likely than men to apply for this role if they do not have solid experience in 100% of these areas. Please know that this list is indicative and that we would still love to hear from you even if you feel you only are a 75% match. Skills can be learnt, diversity cannot. We promote a diverse and inclusive culture at Voicemod!
Hiring Process ⚙️
Our interview process takes place on Google Meet and tends to consist of the following stages:
1️⃣ TA Team - Validate details, experience and tell you more about Voicemod (30min).
2️⃣ Hiring Manager - Give you a job overview and go deeper on your professional experience (60min).
3️⃣ Technical Interview - We'll go deeper on your technical skills (60min).
4️⃣ Final Interview - Last conversation focused on soft skills and ways of working (60min).
Our Perks ❤️
⏱Flexible Working Hours - Adapt your job to your lifestyle. You do you!
🌍Remote Working - Decide if you want to work from home, from our office in Valencia, or wherever you might be traveling to! ​
✈️26 vacation days - 23 regular days + December 24th & 31st + your birthday off!
​🏖️Extra week off in August - Don't worry about pending stuff, the entire company will be off!
​📖Learning & Development - Enjoy LinkedIn training courses covered by us.
🏥Wellbeing - Paid sick leave as well as maternity/paternity leave, and healthcare insurance for employees residing in Spain.
💰Performance Bonus (up to 15%) - On top of a competitive salary package. ​
🔌Remote stipend - To compensate for remote working costs.
🧑‍🏫Free English or Spanish lessons - From beginner to advanced levels.
🎮Gamer-oriented environment - Gaming nights are common around here!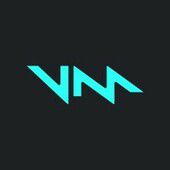 Games

Valencia, Spain

50 - 200

2014
.
Other product manager jobs that might interest you...