Filled
This offer is not available anymore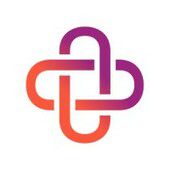 Principal Front-end Developer JS / React

in

Valencia

or Remote
Job Description
Hi, I'm Alex and as a Chapter Lead, I support our IT teams in developing and delivering high-quality and stable software. In the Analytics and IT Department, we've been developing our software products for more than 20 years now. During this time we came up with new products, new functionality, new ideas and we have built them with passion and interest. We also got to realise that our core competencies lie under the hood and we are lacking the experience, vision and innovation for our UI side of the products. That's why we are here now, looking for a Principal Frontend Developer to join our mission of changing the way we build our Frontend. We are convinced that professionalism and good teamwork do not need co-location or borders. Furthermore, we are interested in long-term collaboration and that Unite is not just "one project" among others for you. Although we are aiming for Fullstack teams we recognise the value that a Frontend specialist can bring to the team, therefore we are looking for a strong contributor in this area. Well-established hands-on experience and knowledge-sharing capabilities are essential to this role, are you up for the task?

Your role
You'll be part of Scrum team which will focus on developing FE reusable components using modern JS frameworks
You'll be given the opportunity to guide and steer our UI architecture and development
You'll be involved in the FE knowledge building task across our A&IT department
You'll be challenged in professionalizing the way we develop the UI
You'll be a sparring partner for our designers and UX experts and get involved in the design process
Your qualifications
You've previous worked on UI enterprise grade systems
You already have gained deeper knowledge in building web applications with modern JavaScript frameworks such as React
You've experience with establishing frontend architectures and design
You rely on a modern tool chain, from development and testing to automated builds, deployments and monitoring
You find your satisfaction in your hands on coding tasks but also in sharing your craftsmanship with other peers and helping them level up
What you can expect from us
An exciting, fast-paced job at Europe's trusted B2B platform, where we connect the economy for sustainable business
An agile technology company with flat hierarchies and open communication, where you can learn from others and contribute your expertise
A fair and open corporate culture, with experienced, engaged managers and friendly, helpful colleagues
A flexible and forward-thinking approach, including remote working and personal autonomy
Opportunities to develop your skills, build a career and grow within the company – we encourage you to spend 10% of your time on professional development
An organisation that supports your personal goals, commitments and responsibilities
We are Unite.
At
Unite
we connect the economy for sustainable business. Our pioneering B2B platform brings buyers and sellers together for mutual benefit. We offer digital solutions that enable effortless sourcing, buying and selling, transacting, and collaborating. We transform B2B commerce and strengthen local economies – by adding and sharing value. Built on Mercateo's prominent spot-buying expertise and
history
, which began in 2000, we've got strong foundations: fair competition, trusted partnerships and European data sovereignty. "For better business and a better world."
Would you like to become a part of Unite?
Our headquarters are located in Leipzig, Germany. We are active in
15 European countries
. More than 700 people work for Unite – both at its physical Unite offices and remotely.
In 2021
, Unite achieved a turnover of €406m. For more information, explore our
Newsroom
.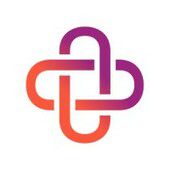 B2b Commerce

Leipzig, Germany

500 - 1,000

2000
.
Other frontend developer jobs that might interest you...