Filled
This offer is not available anymore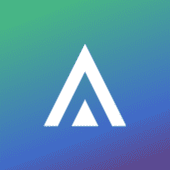 Machine Learning Engineer

in

Madrid

or Remote
Job Description
At Intelygenz, we envision a future where processes accelerate performance. For the companies we work with, this means finding ways to optimize their data using cutting-edge technologies like AI-enabled automation. This mindset is a huge part of our culture. We thrive on pooling our skills, collaborating on projects, helping one another learn and creating innovations.

What are you going to do?
As a Machine Learning Engineer, your responsibilities will be:
Designing and implementing end-to-end inference pipelines.
Designing and implementing ETL pipelines for AI solutions deployed on production environments.
Designing and implementing Feedback Loop for AI solutions deployed on production environments.
Fine-tuning of ML and DL models for production purposes.
What will make you succeed in your role?✌️:
Wide experience working with GIT
Minimum experience in deploying and maintaining ML models in production.
Minimum experience in working with Docker and/or Kubernetes.
Minimum experience working with different database types such as SQL, Document-oriented, Key-Value, and Time Series.
Minimum experience working with some event brokers such as Kafka, RabbitMQ, NATS...
Experience working with API frameworks.
Minimum experience working with Protobuf.
Data Architectures designed for exploiting and using Machine Learning techniques.
Modeling fine tune for ML and DL algorithms.
Minimum experience using Python 3.8+ and PyTorch.
Some experience with GoLang.
High control of the different steps regarding the ML experiments to execute.
Fluent in English for day-to-day, customer meetings and reporting.
Strong self-taught and proactivity capabilities.
Problem-solving and autonomy when facing new challenges.
Bonus Points:
Experience working with Kubernetes.
Experience working with Graph databases.
Comfortable with TDD/ATDD.
Comfortable with fully automated CI/CD environments.
Other programming languages: Node.js, C/C++ or Java.
Desire to learn & constant curiosity.
Ability to adapt to different environments and projects.
Why Intelygenz?
Flexible schedule and 100% freedom to work from anywhere you'd like - from your home, our office, or even from a tropical island!

Specific career plans for horizontal and vertical growth plus mentoring to help you grow in your career. Let your motivations do the talking!

Tech programs: continuous training (1 hour per week to learn with your co-workers)
English classes, paid events, Udemy courses and one hour per week to take part in continuous tech training programs with your co-workers. Sky is the limit!!

Courses and certifications granted (AWS, Google Cloud…)
Open bar of Udemy
Don't be afraid of you you are! You will feel embraced and supported by the team and the whole company.

Office in Callao area, one of the coolest in Madrid
Events in and outside Madrid (tickets + transport + accommodation, even outside Europe)
Flexible retribution: restaurant, transport and kindergarten
Health insurance (50% granted)
Gympass and football, basketball, paddle and runners team
Parties and team building events
Being part of this great team!
... and an Intelygenz Anniversary exclusive T-Shirt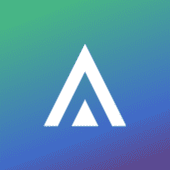 Artificial Intelligence

Madrid, Spain

50-200

2002
We're developers, life-long learners, geeks and visionaries - a company of technicians who create software and AI that help take businesses to the next level. We aim to create agile technology that gives you the competitive edge.

With 16 years' experience and a 100% track record, we deliver technology that genuinely helps people and their businesses. Our work is executed with cutting-edge code, offers measurable ROI, and is guided by professional account and client management. We put 20% of our resources into thought-provoking research, and are always open to new ideas and methodologies. We pride ourselves on being bold, honest and authentic.
Other data engineer jobs that might interest you...