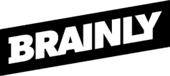 Front-end Engineer, Tutoring

in

Barcelona
Job Description
There are more than 300 million reasons to join Brainly — one for every student you'll help go from questioning to understanding. Team up with us as we build and continue improving one of the most popular ed-tech products on the planet. In a world of questions and uncertainty, you can be part of the answer as we shape the future of learning and change lives, one student at a time. If this excites you, you know what to do next.
Let's get to know each other. And get ready to make a difference!
ROLE OVERVIEW
We're looking for a front-end developer to work with us on improving user journeys and tutoring-related areas in our product. To help every student and tutor in the world maximise their potential by enabling access to Brainly Tutoring Products, we create a user-friendly experience for all Brainly products packaged in the way that customers dream about. Our main focus is delivering value to our Tutors and Students. Teaching team is currently mostly focused on increasing Brainly market share and ensuring Tutoring Products growth.
Product teams at Brainly are working on some of the most complex technical challenges in the ed-tech space and creating the product for over 300 million students from all around the world. We focus on building the infrastructure and features that enable Brainly users to learn and collaborate, ask and answer millions of questions every day. On a daily basis, you will work with a fully independent product team that includes developers, business analysts, product designers and QA. You will take full responsibility for your product area from conception to completion, creating valuable and engaging products. All of the features that we are releasing are under the A/B/n test, so you're gonna see how your work impacts students and the company in practice.
Are you a goal-driven team player? Do you like tackling new challenges using leading-edge industry tools? Can you adapt to rapidly changing conditions while learning and bettering yourself? Are you a detail-oriented expert who loves focusing on quality? If you answered yes to these questions, you might just be the perfect candidate for this role!
WHY THE PRODUCT TEAM AT BRAINLY?
Transform the world of online education by developing products for students, parents, and teachers around the globe — your impact is immediate!
Utilize the newest technology stack (Google Analytics 360, Google Optimize, Tableau, AWS, Google Cloud Platform) and scrum values to maximize your productivity and make work easier.
Work with a self-sustainable, cross-functional team that has full ownership of the process and product.
Contribute to a data-driven environment, experiment constantly, deliver fast and learn even faster.
WHAT YOU'LL DO
Design, develop, and maintain code for the Brainly platform to enhance the learning experience for our users.
Solve complex challenges such as performance, scalability, and security.
Collaborate with other software engineers to design scalable services, plan feature roll-out, and ensure high reliability and performance of your deliverables.
Conduct code reviews, contribute high-quality documentation and build robust test suites for your features.
Collaborate on a daily basis with all team members (Designers, Data Analytics and QAs) from idea creation to delivering value to our users.
Drive initiatives leading to conversion rate optimisation.
Drive initiatives that help us better fit students' education needs.
WHAT MAKES YOU THE PERFECT CANDIDATE
3+ years of professional experience as a Front-End Engineer
Knowledge of best practices in Website, JavaScript (ESNext) and Mobile performance and optimisation topics
Strong knowledge of modern CSS methodology (i.e. BEM)
Experience in React
Experience testing with JavaScript frameworks
Fluency in English, both verbal and written
Ability to work autonomously and collaboratively as part of a team
Willingness to take ownership of developed solutions
Focus on quality
Strong attention to detail
WHAT WILL BLOW OUR MINDS
Experience in Responsive Web Design
In-depth knowledge of the latest React and its ecosystem
Experience in CSS Flexbox Layout
Experience in typed JavaScript like Typescript or Flow
Experience in CSS Grid Layout
WHAT YOU GET BY JOINING BRAINLY
We want to see you grow along with us – you will have 800$ per year for personal development, extra time for attending conferences and workshops, and unlimited access to an online learning platform (courses from Coursera, Udacity, Udemy, Harvard ManageMentor, and many others!)
Health is important, which is why at Brainly, we fully cover private health & dental care packages for you and your family and provide you with a sport card (Multisport Plus in Poland, Andjoy in Spain)
You will also get an access to online individual psychological consultations with professionals in English & Polish via the Mental Health Helpline
Flexible working hours – working requires communication, so we work within the European business hours, but we also know that life may be unpredictable, so if you need to jump out of work (doctor's appointment, emergency, anything) – no problem!
Your personal concierge AskHenry will support you in your daily duties, eg. planning your dream vacation
You can join internal communities and contribute to charity, diversity and inclusion initiatives, take part in great internal events or represent Brainly at conferences or meet-ups.
WHAT IS BRAINLY
Brainly is the online learning platform where over 300 million students and parents go from questioning to understanding. With their smartphones, users can snap a photo to instantly solve any problem or homework question and be matched with a Brainly product such as Community Q&A, Brainly Tutor, Math Solver or Textbook Detective.

Brainly is built to provide students, parents, experts, and teachers with a collaborative platform and tools needed to succeed in any educational environment. Based in Kraków, Poland, with U.S. headquarters in New York City, Brainly apps and websites are visited by users from over 35 countries.
Backed by Prosus, Point Nine Capital, General Catalyst, Runa Capital, Learn Capital and Kulczyk Investments. Learn more about Brainly at www.brainly.com.
By sending us your application you agree that Brainly sp. z o.o. will process your personal data to participate in this recruitment process. If you want to know more about how Brainly processes your personal data please click here.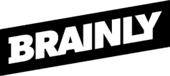 Ed Tech

Krakow, Poland

50-200

2009
.
Other frontend developer jobs that might interest you...