Filled
This offer is not available anymore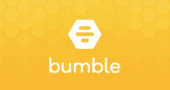 Engineering Manager

in

Barcelona
Job Description
We strongly encourage people of colour, lesbian, gay, bisexual, transgender, queer and non-binary people, veterans, parents, and individuals with disabilities to apply. Bumble is an equal opportunity employer and welcomes everyone to our team. If you need reasonable adjustments at any point in the application or interview process, please let us know.
In your application, please feel free to note which pronouns you use (For example - she/her/hers, he/him/his, they/them/theirs, etc).
Bumble is looking for an enthusiastic and self motivated Engineering Manager to lead a multi disciplined engineering team as part of a larger, cross-functional product team - a 'Pod' - led by the Pod Engineering Manager and Pod Product Manager. Collaborating with the multiple disciplines within the Pod - including product, research, design, analytics and engineering , you will be accountable for iteratively delivering agreed business outcomes and for optimising your team's productivity and personal development.

This role will be based in Barcelona, reporting to the Pod Engineering Manager.
KEY ACCOUNTABILITIES
You will enable the team to deliver new features and to support the platform, using the appropriate agile methodology, learning & improving frequently.
You will lead a multi disciplinary team across client, back-end and QA, helping all team members to grow their careers within the company.
Working with the Pod Engineering Manager and Pod Product Manager, you will influence the roadmap for your product.
You will match the deliverables in the roadmap and what needs to be achieved against the capacity and capability of the team.
You will ensure that the team builds solutions to an appropriate level of quality.
You will actively participate in the Engineering Management Chapter, sharing and applying skills and knowledge and bringing in new ways-of-working from outside the company.
EXPERIENCE WE ARE LOOKING FOR
Experience managing agile teams and educating teams about agile principles (e.g. experience with SCRUM or Kanban).
Experience of line management and coaching cross functional teams (e.g. developers of different disciplines and QAs).
Experience building empowered and self-organising teams – including recruitment activities
An understanding of modern software development practices and techniques (e.g. TDD and BDD)
Experience working with a Product Manager and/or cross-functional teams
Experience owning technical delivery plans and roadmaps
Experience applying measures to support consistent and continual process improvement
An understanding of build/deployment pipelines and associated tooling
ABOUT YOU
You are able to educate teams about the benefits of agile concepts and principles
You are passionate about leading, managing and inspiring cross-functional teams
You are comfortable being an agent of cultural and operational change
You are positive and committed with a 'can-do' attitude and a flexible approach
You are a self-starter: you thrive on taking ownership of initiatives with limited oversight
You know how to manage multiple priorities, breaking large projects into manageable pieces
You have great communication skills, both verbal and written
You have excellent facilitation skills, you can facilitate meetings and team discussions, involving the whole team in group based decision making.
You demonstrate servant leadership, earning respect from your team and are willing to get your hands dirty to get the job done.
You empower teams to become self-organising.
You are the first to notice issues and opportunities, and are able to exploit these to your team's advantage.
You foster a climate of transparency and openness
You are deeply passionate about Bumble's brand vision and values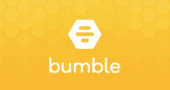 Saa S

Austin, TX, USA

500-1,000
.
Other software engineer jobs that might interest you...