Filled
This offer is not available anymore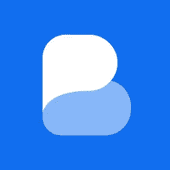 Director of Engineering

in

Madrid
Job Description
Busuu is the world's largest language learning community with over 100 million users in 190 countries, growing at up to 30,000 new users per day. We make learning a language easy by combining AI-powered courses with instant feedback from our global community of language learners and live tutoring from qualified teachers across the world.
If you are passionate about languages, want to work with smart, creative, energetic people and possess the initiative, confidence and good judgement to make independent decisions every day - then you are probably the perfect addition for our growing team.
What you will be doing
You will be working as a tribe lead, running the engineering for Busuu's Growth tribe. The tribe currently consists of 4 cross platform squads and is responsible for the Busuu's growth initiatives. Your responsibilities will include:
Line manage, mentor and grow 4 Engineering Managers responsible for running the squads.
Collaborating closely with your Product Tribe Lead counterpart developing and driving the strategy and vision for the Tribe.
Taking accountability for the technical vision, strategy and health of the Tribe.
Ensure and reinforce good agile, quality and engineering practices.
Develop a strong understanding of the business and relevant growth opportunities. Coach your engineering organisation from a commercial perspective.
Motivate and inspire the team, communicating priorities clearly.
Work closely with the CTO and other senior engineering leadership on the direction, strategy and planning for the Engineering Department.
Travel regularly between London and Madrid (once the world returns to normal) as you have teams on both locations
What we're looking for in Director of Engineering
Required
Experienced in running multiple teams, growing technical leaders and scaling teams with 5+ years of overall engineering management experience
Track record of creating highly performing autonomous engineering teams delivering great commercial value
Ability to navigate multiple tech stacks across backend, web, mobile apps and infrastructure to form an engineering vision, drive practices and take ownership of operating your features and services in production.
Strong growth and commercial focus, being able to balance long term engineering objectives with the growth of the company
Startup and lean mentality, driving at minimum viable products and solving the customers' problems
Passionate about people and excellent skills on people management with the ability to inspire, coach and mentor the best of people
Highly collaborative with excellent stakeholder management and communication skills
You must live within commuting distance of London or Madrid (although the role will be remote at first)
Fluent in English
Nice to have:
Master's-level qualification in a relevant subject
3+ years' experience running an engineering organisation of several teams
Extensive background in developing and launching global online B2C services
Being a part of Busuu - How do things work:
We are acutely aware that we are in unprecedented times and like all companies we need to adapt to this in order to safeguard our Busuu community. In order to do this we are constantly reviewing the government guidelines and adapting accordingly to accommodate the physical and mental wellbeing of our employees. In the current global climate, some of our team events are virtual and some of our benefits have been amended.
At Busuu we want to ensure that you have access to some great benefits:
We have an amazing office which is available for you to work from if you would like to do so, this is completely optional at the moment in the current environment. If you would like to be in the office we have put in place lots of important social distancing practices to ensure you are safe to meet with your colleagues in person
The office is well-equipped with free breakfast, plenty of snacks, fresh fruit and free dinner of your choice if you need to stay late
Social interaction is really important to us so we have lots of remote activities for you to join into such as team events, socials, online weekly quiz, etc
There is a personal training budget just for you, so you can learn more in your field, attend virtual conferences and events that you find interesting
To keep you active and help your mindfulness we offer weekly virtual yoga sessions
Busuu offers a great private health insurance scheme
We like to support our teams with their work life balance so we offer flexible working hours
We offer enhanced maternity and paternity leave
What happens next
We aim to have a simple and speedy hiring process and we want to make sure that we are right for you as much as the other way around. The hiring process for Director of Engineering are the following 5 steps:
CV application review - We will review it as quickly as possible and update on the next steps
Let's chat - Quick chat with our recruiter about your experience and the role
A video call with the Hiring Manager
Meet the team - meeting with the wider team
Our platform is for everyone, and so is our workplace. We pride ourselves on embracing our differences, whether they're cultural, racial, religious or otherwise. This means each one of us comes to work knowing that we have a voice – and a safe, judgement-free zone to speak freely.
If you like the sound of that, join us. We'd love to hear what you have to say.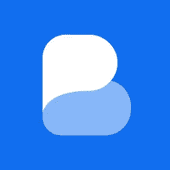 Social Network

London, UK

50-200

2008
.
Other software engineer jobs that might interest you...