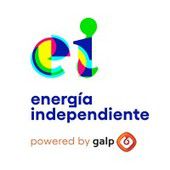 Digital Product Strategist

in

Madrid
Job Description
In Ei we truly believe in a world powered by clean and renewable energy. A world where people choose a better way to power their homes, straight from their own roofs. A world with full transparency to allow people save by controlling and managing their energy generation and consumption.

We are "people-obsessed", we like to take care of our team so that they can be focused on taking care of our customers. As any startup, our day-to-day is fast-changing since we're constantly evolving and growing. We are building a data-driven business and a team based on transparency, knowledge-sharing and always-learning-attitude. 

The mission of the Product Team is to create and test new Value Propositions synchronizing internal capabilities with market evolution and the customer readiness. We are looking for people with entrepreneurial mindset, this is, people who understand the importance of their accountability to lead the clean energy revolution. Thus, our Product Strategist would be someone with:

Is obsessed with finding new data sources (internal or external) and integrating them in the portfolio to enable new analysis
Is happy analyzing only when it ends on valuable insights and/or economically viable proposal for launching new concepts within the company. In other words, is 100% value driven and invests time studying only what makes sense
Has excellent communication and negotiation skills and a collaborative spirit with external partners and cross-functional teams to achieve Product Launch targets in the scope defined (time and budget)
Outshines in organizational skills, is very methodical and disciplined
Loves making the organization aware of new projects, is an evangelist and motivates people to do what is the necessary to reach company goals
Is Native Spanish Speaker but proficient in written/spoken English (Extra bonus if you are fluent in Portuguese)
If you join us, your main responsibilities will be:

Participate in the definition of the roadmap of products and services to be launched.
Competitor benchmarking
Customer research (product perception surveys, purchase or non-purchase motivations,...)
Market Insights analysis (news, industry reports, conversations with startups,...)
Opportunity quantification (market size, business model and profitability for ei, value for the customer,...)
Definition of the potential business model (price, channels, processes, KPIs to be monitored, ...)
Pilot approach (technical and/or commercial either by telephone, digital or face-to-face) to validate hypotheses.
Execution of the pilot and measurement of results
Implementation of the product concept in the business (contracts, trainings, marketing campaigns, agreements with partners, ...)
What we offer:

Competitive salary based on experience.
Flexible salary compensation through Cobee
Your birthday day off
Flexible work hours. We value results over hours spent
Diverse and multicultural environment
The opportunity to grow in a team that is just taking off
Job requirements
If you don't match our criteria but you like what you read about us and you feel like you could impress us, do not hesitate to apply. We think every person can bring value to the team regardless of its background or personal conditions.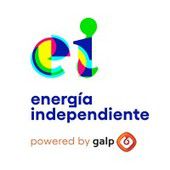 Energy

Alcobendas, Spain

11-50

2020
.
Other product manager jobs that might interest you...