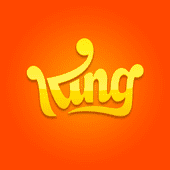 DevOps Engineer

in

Barcelona
Job Description
Blizzard Entertainment/Activision/King is seeking an enthusiastic DevOps Engineer to join our Corporate Applications group. As a DevOps Engineer, you'll be one of the main points of contact for all things backend engineering of a broad suite of applications. Today, the Systems Administration and Engineering group is mainly focused on improving the performance and stability of our Atlassian stack, but we're interested in long- term sustainability and operational awareness for a variety of systems. If you are excited to problem solve in a fast- paced environment where you can see the impact of your efforts, Blizzard/Activision/King is the place for you!
Are you up for the challenge?
Responsibilities
Build tools to help manage and implement software upgrades and patches
Design and engineer solutions to help support advanced troubleshooting and avoid repetitive tasks
Implement effective monitoring and alerting for all Corporate Applications services
Proactively maintain and develop backend systems infrastructure
Participate in the improvements of the stability, efficiency, and scalability of our environments
Oversee routine maintenance procedures and perform systematic testing.
Help shape the DevOps culture, tooling, delivery methods and best practices
Partner with cross- functional teams to design and implement solutions consistent with industry best practices
Be a trusted escalation point for our services team and customers, sharing a 24x7 on- call rotation
Requirements
5+ years of experience supporting Linux in a professional setting
3+ years of experience working in a DevOps or SRE- related role
3+ years of experience with Python, PowerShell, Bash, and/or Groovy scripting
Experience working in a DevOps or SRE- related role
Familiarity with PostgreSQL, MySQL and/or MS SQL
Strong experience with infrastructure- as- code (Terraform etc.)
Extensive experience with configuration management tools such as Ansible, Puppet, Chef
Proficiency in one or more monitoring and logging tools (Splunk, Logstash, etc.,)
Proficiency with IT infrastructure: networking, storage, security
Experience writing Standard Operating Procedures (SOP) and Knowledge Base Articles (KBs)
Experience with program management methodologies and working with Program Managers
Self- motivated individual that possesses excellent time management and organizational skills
Pluses
Certification with ITIL Frameworks
Experience supporting a live service
Experience in performing Jira/Confluence installations, migrations, and add- on installation
Linux certification
Experience working with Product Design groups
Video game industry experience
Passion for Activision/Blizzard/King games
We love hearing from anyone who is enthusiastic about changing the games industry. Not sure you meet all qualifications? Let us decide! Research shows that women and members of other under- represented groups tend to not apply to jobs when they think they may not meet every qualification, when, in fact, they often do! At Activision Blizzard, we are committed to creating a diverse and inclusive environment and strongly encourage you to apply.
Covid- 19 Hiring Update: We've transitioned to a work- from- home model and we're continuing to interview and hire during this time. This role is expected to begin as a remote position. We understand each person's circumstances may be unique and will work with you to explore possible interim options.
Blizzard Entertainment/Activision/King is a global company committed to growing our employees along with the business. We offer generous benefits and perks with an eye on providing true work / life balance. We've worked hard to champion an intensely collaborative and creative environment, a diverse and inclusive employee culture, and training and opportunity for professional growth. Our people are everything. Our core values are real, and our mission has never changed.

We are an equal opportunity employer and value diversity at our company. We do not discriminate based on race, religion, color, national origin, gender, sexual orientation, age, marital status, veteran status, or disability status. We are dedicated to creating the most epic entertainment experiences' ever. Join us!
About King
King is the game developer behind the world- famous Candy Crush franchise, as well as mobile game hits including Farm Heroes, Bubble Witch and Pet Rescue. Candy Crush is the top- grossing franchise in US app stores, a position it has held for the last two years, and King's games are being played by 245 million monthly active users as of Q3 2021. King, which is part of the Activision Blizzard group since its acquisition in 2016, employs nearly 2,000 people in game studios in Stockholm, Malmö, London, Barcelona and Berlin, and offices in San Francisco, New York, and Malta.
A Great Saga Needs All Sorts of Heroes
Making games is fun. Especially when you do it with people who share the same idea of what makes a good workplace great. We design games for everyone, no matter where they are or who they are, and we employ all sorts of people from all kinds of backgrounds to bring them to life. Truth is, we simply cannot expect diversity in our players and originality in our games without first nurturing it in our people. A great saga needs all sorts of heroes.
Making the World Playful
Making the World Playful is what inspires us to create new experiences and raise the bar. It's what makes King a place where we can all dream bigger, continue to add innovation to our games, broadening the portfolio and exploring new territories in mid- core and casual. We take the art and science of gaming to the next level through our curiosity for the unexplored, passion for games, respect for each other and love for our players - and we're not afraid to have fun along the way. In fact, together with our parent company Activision Blizzard and experts around the world, we believe having fun is good for you. There has never been a better time to join us. We're dreaming bigger and see a world of possibilities ahead. If you share our passion, our values, and our hunger to shape the future, join us in Making the World Playful!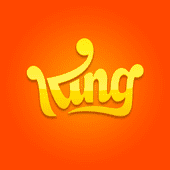 Games

Privately Held

 London, United Kingdom

1001-5000 employees

2003
King is a leading interactive entertainment company for the mobile world, with people all around the world playing one or more of our games.

We have developed more than 200 fun titles, and offer games in over 200 countries and regions. Our franchises include Candy Crush, Farm Heroes, Pet Rescue and Bubble Witch. We have 340 million average monthly unique users, as of second quarter 2015, across web, social and mobile platforms.

At King, we design games with a broad appeal, which allow people to play for a moment, then move on with their day and pick up their game later. Our games are also synchronized across platforms, allowing players to switch seamlessly between devices and platforms and continue their game wherever they left off, so they can play anywhere, any time and on any device. For us, this is encapsulated in the idea of bitesized entertainment.



King has game studios in Stockholm, Bucharest, Malmö, London, Barcelona, Berlin, Singapore, and Seattle, along with offices in San Francisco, Malta, Seoul, Tokyo and Shanghai.


Other devops jobs that might interest you...