Filled
This offer is not available anymore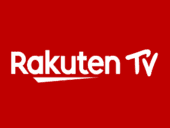 Data Engineer

in

Barcelona
Job Description
Rakuten TV is looking for a highly analytical Data Engineer to join our Business Intelligence team, in Barcelona. You will also be working with teams from around the Globe, in Barcelona, Paris and Tokyo.
Responsibilities
· Design and Development of data pipelines to ingest, normalize and clean data.
· Development and monitoring of daily ETL process to assure data integrity and timely delivery.
· Effectively communicate results and insights with other stakeholders throughout the organization through regular KPI reporting and analysis
Requirements and Experience
· 3-5 years of related experience as a Data Engineer.
· Strong knowledge of SQL and Python.
· Experience with ETL using Pentaho, Talend, Matillon or any other workflow tools.
· Experience in Cloud based platforms such as Snowflake, AWS, Azure, Google Cloud.
· Experience working with version control (GIT).
· Experience working with data visualization tools such as Tableau, Qlikview, Power BI is a plus.
Some good reasons to apply
Opportunity to work for a leading company and a global technology conglomerate.

Flexible working hours and hybrid model. Friday afternoon off!

Promotion possibilities in a fast growth environment.

Great work environment, 2 blocks away from Barcelona beach. Free coffee, juice and allowance to order lunch!

Culturally diverse and inclusive environment, with people from approx. 30 different nationalities.

Rakuten flex: Private Medical Insurance or extra money for meal card/commuting/kindergarten card and other benefits.

Free Language Classes on-site and interesting trainings and sponsorships.
Rakuten Shugi principles:
Our worldwide practices describe specific behaviors that make Rakuten unique and united across the world. We expect Rakuten employees to model these 5 Shugi Principles of Success:
Always improve, always advance. Only be satisfied with complete success - Kaizen.

Be passionately professional. Take an uncompromising approach to your work and be determined to be the best.

Hypothesize - Practice - Validate - Shikumika. Use the Rakuten Cycle to success in unknown territory.

Maximize Customer Satisfaction. The greatest satisfaction for workers in a service industry is to see their customers smile.

Speed!! Speed!! Speed!! Always be conscious of time. Take charge, set clear goals, and engage your team.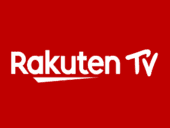 Media

Barcelona, Spain

200-500

2017
.
Other data engineer jobs that might interest you...