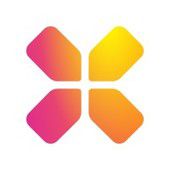 Data Analyst (M/F)

in

Barcelona
Job Description
Madbox is a mobile gaming company, creating and publishing its own games worldwide. After two years of existence, Madbox has gathered more than 100 million players, still growing. We are looking for top talents with mad skills, a mad passion and a mad ambition to join us.
Madbox is looking for a passionate, experienced data and BI analyst willing to build and improve Madbox data models and dashboards.
Based in Barcelona, you will work with the Data team and be in continuous contact with the Marketing and Finance teams to keep delivering high-end Data solutions to the company.
We live in a flat-structured creative environment where ownership and accountability are our two mantras. We look for high-energy individuals ready to bring Madbox to a global stage.
What will you do ?
Working closely with the head of data, the UA and the Monetisation teams to develop and own all SQL parts of our data pipelines as well as the BI Dashboards and Reports.
Daily conversations with the Performance team to define the key metrics to be tracked.
Manage and improve data pipelines using GCP BigQuery
Design and optimise the Data Models and their corresponding ETL processes.
Resolution of data coherence issue and setup of Data QA checks to make sure that the data we have is always reliable.
Data crunching and dashboards building, both on demand and at your own initiative.
Perform marketing and financial KPIs analysis to help the teams optimise their strategy.
Mad Skills
Hard Skills :
Very advanced level of SQL based on proven experience of at least 3 years (including procedural processes)
Knowledge and experience with Business Intelligence tools (preferably Looker)
Proven experience designing Data Models and translating business requirements into data structures
Proven experience optimising ETL processes based on known methodologies
Knowledge and experience designing and implementing DQA checks
B.Sc. in Engineering. (Nice to have: MSc.)
Knowledge and experience in cloud platforms GCP/AWS and their BI services
Knowledge of the KPIs used in SaaS and the advertising industry.
You will be required to pass a technical test




Soft Skills:
Autonomy and ability to take decisions and make projects move forward while keeping transparency and continuous updates to relevant stakeholders
Have an analytical mindset.
Strong logic & business sense.
Excellent communication skills: straight to the point, focused on constructive feedback, positive mindset
An interest in video games or tech in general.
Fluent communication with the rest of the team.
Showing leadership in proposing innovative actions to perform to improve globally speaking.
Being very sharp on the relevant place of each metric when providing a response to a question with no ambiguity.
The Madbox Mindset
True passion for making beautiful games
Ability to question ourselves and self-reflect on our achievements and successes/failures
High level of intensity and everything we do to reach our ambitions
Mixing both candor and care in order to constantly share constructive feedback
You are a humble yet ultra ambitious individual
You are a team player and a game maker at heart
You are T-shaped and enjoy small structures where everyone has a strong impact
You want to learn and grow in a passionate environment
What do we offer ?
Competitive salary
Team profit sharing
Private medical cover
Lunch coupons
Weekly team events
Madbox is a fast-growing mobile game company based in Paris and Barcelona, creating and publishing its own games. The story of Madbox started when two video game studios fell in love with each other during the summer 2018.
A few months after the beginning of this promance, Madbox first in-house titles hit the top charts of the App Store and Google Play Store worldwide, ranking in #1 positions in more than 100 countries. After just two years of existence, Madbox has gathered more than 100 million players, still growing fast. To fuel this creative and operations growth, Madbox develops cutting-edge automation systems internally to shorten production times and drive accurately its performance at large scale.
Madbox will collect your personal data for the purposes of managing our recruitment related activities. That is why, Madbox may use your personal data in relation to the evaluation and selection of applicants. Your information will be accessible to recruiting & people teams in Paris & Barcelona. By applying, you expressly give your consent.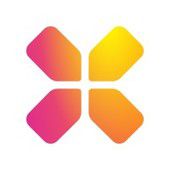 Games

Paris, France

11-50

2018
.
Other data engineer jobs that might interest you...