Filled
This offer is not available anymore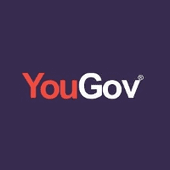 BI Solution Architect

in

Barcelona

or Remote
Job Description
YouGov is an international research data and analytics group.
We help the world's most recognised brands, media owners and agencies to plan, activate and track better marketing activities. As pioneers of online market research, we have been building an ever-growing source of consumer data for the past twenty years. Creating the richest and most complete understanding of your customers' complex lives. We call it living data.
We are driven by a set of shared values. We are fast, fearless and innovative. We work diligently to get it right. We are guided by accuracy, ethics and proven methodologies. We respect and trust each other, and bring these values into everything that we do. Unlike our competitors, we understand how opinions and trends change from day-to-day, week-to-week and year-to-year. That's why we have built a platform that gets you right to the source for reliable, accurate data that reflects the reality of a complicated world. Imagine if you could know what 17 million+ people in over 55 markets were thinking now? Or last week? And do so again and again? That's why we're different.
Rather than commissioned research that's already out-of-date by the time it reaches someone's inbox, our data is alive. So, no matter how quickly things change, our clients are always in the know.
YouGov. Living Consumer Intelligence.
The Culture
Diversity and inclusion are fundamental to YouGov. We are committed to giving the world a voice by capturing the opinions of all groups, including the ones that are often under-represented in research. We are also committed to making sure that our products and tools are free from any bias, as accuracy is key to what we do. None of the above can be done without having a truly diverse workforce, in an inclusive workplace. We are very keen on attracting and retaining the best talent. And best talent also means a diverse pool of talent, with various backgrounds and perspectives.
Supporting the wellbeing of our staff, including maintaining a good work and life balance, is important to us. We support flexible working arrangements where appropriate for a role, with many locations offering a hybrid office-and-remote working approach.
As an Equal Opportunity Employer, qualified applicants will receive consideration for employment without regard to race, colour, religion, sex, sexual orientation, gender perception or identity, national origin, age, marital status, veteran status, disability status, or any other characteristic protected by law. All employment decisions are made on the basis of occupational qualifications, merit, and business need.
Job Description
The Role
The successful candidate will make a substantial impact on the ability of the Finance Systems unit to achieve its goals. He/she will need to combine engineering excellence, with innovation and ability to steer towards technological advancement. You will represent the YouGov values in all daily activities.
The role reports to Finance Systems Team Lead
What will I be delivering?
You will ensure a reliable technical systems infrastructure that is well documented, adaptable, and ready for change in line with the pace of the business.
In collaboration with senior leadership, you will develop a detailed roadmap and strategy for the future engineering infrastructure relied upon by the team, ultimately enabling the wider unit to be more efficient and faster at achieving its objectives of providing rich data, analytics, and insights to the company.
You will quickly gain a deep understanding of the existing technical infrastructure and will ultimately own it.
You will be hands-on to support projects and initiatives where needed, contributing your own technical experience when other team members lack certain skills or capabilities.
You will initiate and steer technological innovation.
Qualifications
What do I need to bring with me?
You are enthusiastic and knowledgeable about technology but also have the skills and experience to turn ideas into realities within the constraints of a company
Demonstrated knowledge and experience
You have demonstrably shown technical initiative in areas relevant for this role. (8+ years...)
You understand modern cloud data platforms as well as products and trends in business analytics.
Ideally, you have worked in a Finance/Accounting and/or Sales/Marketing domain before and understand the specific needs of people working in those areas.
In your approach to project management, you care about processes, structure, and good documentation, and have evidence to share.
You regularly solve complex problems or problems where precedent may not exist.
Ideally, you maintain your own technical blog, are owner or contributor to open source projects, or you are actively engaged in a technical community in some other way.
You are comfortable working with virtual teams across different time zones.
Technical skills and qualifications
Deep understanding of the Power BI ecosystem, including the DAX and PowerQuery (M) languages and related technologies like Dataflows and Azure Analysis Services.
Very proficient at using C sharp/.Net (Core) and PowerShell for scripting and automation purposes.
Practical experience with Azure Data, Storage, Analytics, Compute resources and Azure deployment technologies.
Hands-on experience with the management of on-prem Windows Server (2012, 2016, 2019) machines.
Extensive experience with querying and managing SQL Server databases (on-prem and cloud).
Good understanding of cloud identity systems and protocols, specifically Azure AD and OAuth 2.0/OpenID Connect.
You have successfully implemented modern CI/CD pipelines for data and software solutions, understand DevOps practices and tools, and are firm believer in automated testing.
Interest in and experience with RPA (Robotic Process Automation) tools would be particularly useful.
Behavioural competencies
First and foremost, have a customer-first attitude. You are able to understand the stakeholders and clients of the Finance Systems unit well and how technology and insights will help them to solve problems.
Be a self-starter with a very high degree of initiative and proactivity. Work independently with minimal guidance.
Learn new technologies fast and enjoy sharing newly gained insights.
Actively follow industry trends and bring fresh ideas from the outside into your daily work.
Communication skills, both verbal and written: Outline, explain, and defend your ideas and solutions. Convey complex ideas in a clear and understandable way, enabling cross-functional interactions with non-technical departments and stakeholders.
Collaborate: Be effective at forming strong relationships and gaining confidence of senior leadership.
You achieve your best results in an agile and fast-paced environment.
Additional Information
What's in it for me?
Be part of a successful, growing, global company that strongly believes in the value and power of technology.
Have access to dedicated MSDN and Azure resources for development and prototyping.
Be one of the key players in the technological transformation of the Finance department.
Flexible/remote working
LinkedIn Learning - we're big on learning, so all YouGovers have first-hand access to the vast number of courses available on the platform
Medical Insurance
An opportunity to help the company achieve its exciting regional growth plans.
YouGov has an international presence in 22 countries with inherent complexity....plus much more!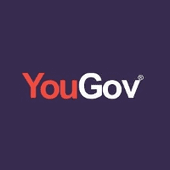 Big Data

London, UK

1,000-5,000

2000
.
Other business intelligence jobs that might interest you...