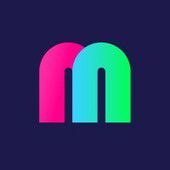 Android Developer (m/f/d) Kotlin, Flutter

in

Valencia
Job Description
What awaits you with us
Do you love mobile applications? You are interested in native Android development with Kotlin, or cross-platform with Flutter & Dart? Our mobile division at MaibornWolff develops modern mobile apps in specialized Android and iOS teams, who are happy to talk to you. With us, you don't have to master all platforms. But of course, you can think outside the box and broaden your professional horizon.
With your 50 colleagues in the mobile team, you'll connect smartphones to vehicles, develop platforms for electromobility solutions and ensure that people can sleep safely. And this is just a small part of our diverse app development. We attach great importance to user feedback. This is the only way we can continuously improve our apps and reach for the 5 stars. Even if it is not always easy. But you certainly know the challenge.
As a senior, you develop complex apps, discuss features with customers at eye level and support junior developers in technical questions. And as a junior, you'll work in a technically fit team that will support you in your personal development. With us, everyone will find a suitable task
Your role
You develop with your team complex Android apps. Depending on your area of expertise.
You develop and test your apps, whether native or cross-platform.
You pay attention to code quality and integrate common security standards.
You make architecture decisions or participate in discussions.
Your profile
Ideally, you have successfully completed a degree in computer science.
You have a heart for mobile development: no matter whether you have several years of development experience or are at the beginning of your career.
You have development skills in Kotlin, Java, and/or Dart.
You are interested in native development, not only in Flutter development.
You speak fluent English.
Your benefits
New WorkHome Office & Office, Flexible Working Hours, Part-Time Models, Working Time Account, Sabbatical, 30 days of paid vacation.
TrainingAn annual training budget of 1.5 gross monthly salaries for training, certifications, conferences, and more.
EventsWhether it's corporate seminars in the summer or Christmas parties, we celebrate small and large occasions.
HealthWe offer you private health and dental insurance.
Research & DevelopmentLearn new things besides our projects, alone or with your colleagues.
Modern Hard- and SoftwareWe make sure that you work in a modern environment.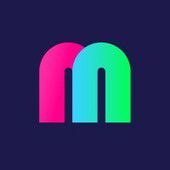 Consultancy

Munich, Germany

500-1,000

1989
.
Other mobile developer jobs that might interest you...